Project dissemination at ECGBL 2019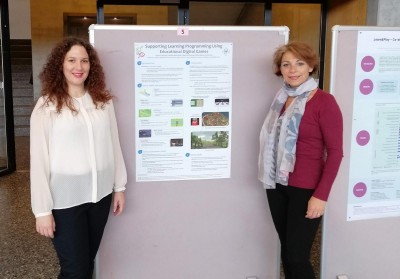 Members of the Coding4Girls project team from UNIRI participated at 13th European Conference on Games Based Learning (ECGBL 2019). The convention was held in Odense, Denmark from 3rd to 4th October.
Ivona Franković presented the poster and work in progress "Supporting Learning Programming Using Educational Digital Games". Co-authors of this paper are Nataša Hoić-Božić, Martina Holenko Dlab and Marina Ivašić-Kos.