Project dissemination at NAK 2019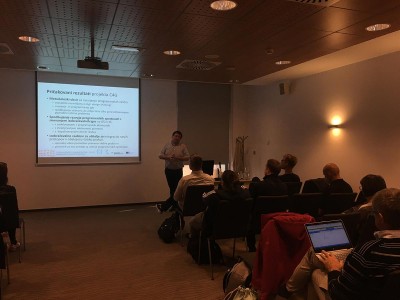 Members of the Coding4Girls project team from University of Ljubljana (Slovenia) participated at the 5th Science Teachers Conference – Education for present and future (NAK 2019), which was held in Laško, Slovenia from 23rd to 24th October 2019.
In his lecture Jože Rugelj presented the purpose, goals and expected results of the project, as well as examples of Snap! activities that will help students to learn programming concepts.