Workshop for teachers and experts at UNIRI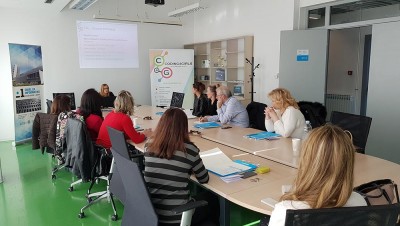 Workshop for teachers and experts to be involved in the validation of the CODING4GIRLS learning approach was organized at University of Rijeka, Department of Informatics (UNIRI) on Friday 21th of February 2020.
During the workshop, prof. Nataša Hoić-Božić and dr. Martina Holenko Dlab presented the information about the CODING4GIRLS project and approach for building programming skills. Details regarding the protocol for implementation and the validation of the approach in the Croatian schools have been agreed. The teachers and experts were also provided with all the necessary contents and tools.