Online Meeting with Experts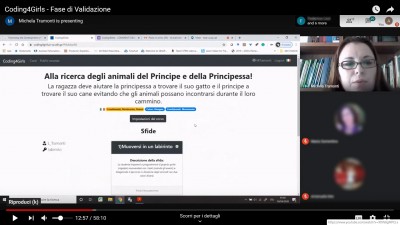 In the framework of the Coding4Girls project, EU-Track has organized, on the 10th April 2020, the online meeting with the experts from primary and secondary school education. They are engaged in the testing and validation process for both the project approach and the tools, including the Teachers' Platform and the Students' Game Environment.
The meeting was led by Dr Michela Tramonti, PhD Alden M. Dochshanov and Eng. Luigi Tramonti.
This event has aimed to introduce the design thinking approach and the main functionalities of the learning environment and the software developed to improve the coding skills.